Oil Changes Irvine, CA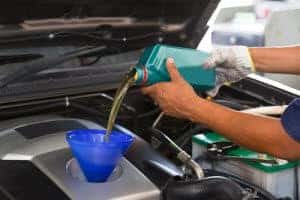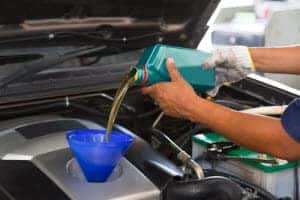 At the heart of your Honda is a strong and sturdy engine. As you drive throughout Irvine, numerous parts work together to create the powerfully efficient performance you expect from your Honda vehicle. And as such an important piece of your vehicle, it's crucial that you provide the appropriate care your engine needs so it continues to perform well. To do this, you simply have to stay on top of the maintenance and schedule routine oil changes at Norm Reeves Honda Superstore Irvine.
Basic Information
The general recommendation is to change your vehicle's fluids, such as the motor oil, every three months or 3,000 miles, whichever comes first. Ignoring this simple yet necessary maintenance opens up the possibility of serious consequences for your vehicle. The longer you go between oil changes, the bigger the possibility your vehicle will start to signal its need for fresh oil. Some of these warning signs include the following:
Oil appears black, gritty, and even sludge-like, there's loud engine noise as you drive or the internal mechanical systems begin to overheat.
As you drive, these signs become more prominent, so as soon as you notice these warning signs, it's best to schedule your oil change as soon as possible to avoid even more damage.
Additional Oil Change Articles:
Finding the Right Oil for Your Honda Civic
How Often Do You Need an Oil Change?
Synthetic Oil Vs. Conventional Oil
Oil Change Maintenance
Engine failure is a serious problem many drivers in the area face, and it happens more often than many people think. However, there are multiple ways to avoid this issue, but the most important thing you can do to ensure to health of your vehicle is to schedule regular oil changes in Irvine, CA. By doing this, you decrease some of the damage that begins to happen to your Honda vehicle, and it starts to run almost like new all over again.
To know when it's time to schedule your appointment at Norm Reeves Honda Superstore Irvine, keep an eye out for the warning signs listed above. Once you detect any of them, it's best to call Norm Reeves Honda Superstore Irvine immediately and schedule an oil change in Irvine, CA, to avoid any further damage or even a serious breakdown.
So don't let the worst happen to your vehicle. Be aware, take precautions, and stop by Norm Reeves Honda Superstore Irvine to schedule your routine oil change today. Our trained experts will be on hand to not only change the dirty oil in your system but to provide the necessary repairs to alleviate the damages done.
Don't wait until it's too late! Norm Reeves Honda Superstore Irvine is here for your routine and essential oil change. Stop in and schedule your service appointment today!
While you're waiting for your vehicle to finish its service, stroll through our showroom and see the new Honda models for the year. They all come complete with advanced innovations, from infotainment systems to efficient advancements. So if you notice something you'd like get a closer look at to see how it performs, ask our associates about scheduling your Honda test drive today!