Finding the Right Oil for Your Honda Civic

Changing the oil in your Honda Civic is one of the most common and repeated automotive services that your vehicle will go through during your ownership. But while you know that your vehicle needs regular oil changes, you may have a few questions. One of the most common questions is: "What type of oil do I need for the Honda Civic?"
At Norm Reeves Honda Superstore Irvine, we're here to answer a few important questions regarding the Honda Civic oil change for drivers in Santa Ana, Tustin, and RSM. By reading this guide, you'll be well-versed in the oil change and which type of oil is right for your Honda Civic.
Why Change the Oil in My Honda Civic?

Your Honda Civic needs regular oil changes in order to sustain its strong and efficient performance. Oil helps lubricate the moving metal parts in the engine while keeping them cool and preventing their friction from causing the engine to overheat. Oil also works to clean these parts from dirt, debris, and grease, so over time the oil will become dirty and less effective at its function. Putting off the oil change for too long will affect the performance and fuel efficiency, and not to mention, waiting long enough will result in engine complications down the road.
How Often Should I Change the Oil in My Civic?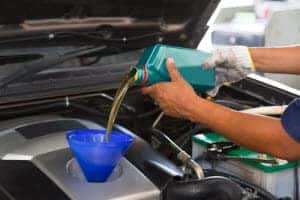 The frequency of your oil changes really depends on how much you drive. If you're commuting far distances every day, you'll notice that you're changing your oil a lot more than the average driver. This is why the oil change is measured in miles rather than months. Luckily, the built-in Maintenance Minder™ System keeps track of the mileage and the last scheduled maintenance.
The Maintenance Minder™ code should pop up every 7,500 miles. When this light appears, you'll want to contact your authorized service center to schedule your next oil change. Once the oil change is completed, the technicians will reset your Maintenance Minder™ system, so when it's time for the next change, the code will appear promptly.
What Type of Oil is Right for the Honda Civic?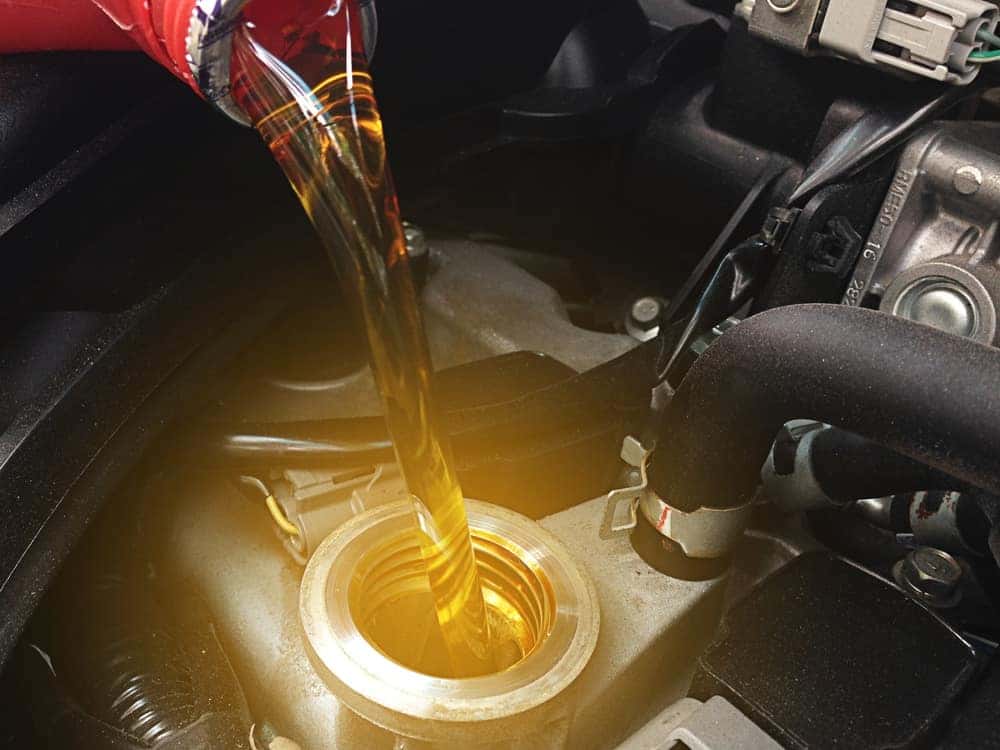 When it's time to have your oil changed in your Civic, you'll want to make sure that you're using the right kind for optimal performance. Honda recommends that you use Genuine Honda Motor Oil that's premium-grade 0W-20 detergent oil with an API (American Petroleum Institute) Certification Seal. This seal indicates that the oil meets the standards of the API for its energy-conserving properties.
Scheduling an Oil Change for Your Honda Civic
Now that you're a little more familiar with the benefits of regular oil changes, what oil does for your vehicle, and what type of oil your Honda Civic takes, you're ready! When your Maintenance Minder™ System flashes the oil change code, and you need to find the right service center, you can always contact us online or by phone. We're here to help you keep your vehicle out on the roads and performing at its best.
Schedule your oil change with us at Norm Reeves Honda Superstore Irvine! We're proud to assist drivers throughout Santa Ana, Tustin, and RSM with their automotive needs.