isMobile={Android:function(){return!!navigator.userAgent.match(/Android/i)},BlackBerry:function(){return!!navigator.userAgent.match(/BlackBerry/i)},iOS:function(){return!!navigator.userAgent.match(/iPhone|iPad|iPod/i)},Windows:function(){return!!navigator.userAgent.match(/IEMobile/i)},any:function(){return isMobile.Android()||isMobile.BlackBerry()||isMobile.iOS()||isMobile.Windows()||jQuery(window).width()<767},tablet:function(){return(isMobile.Android()||isMobile.BlackBerry()||isMobile.iOS()||isMobile.Windows())&&jQuery(window).width()>767}},isSmallMobile={any:function(){return jQuery(window).width()<767}},isIE={any:function(){var a=window.navigator.userAgent.indexOf("MSIE ");return a>0},eightOrLess:function(){var a=window.navigator.userAgent.indexOf("MSIE ");return a>0&&parseInt(window.navigator.userAgent.substring(a+5,window.navigator.userAgent.indexOf(".",a)))<=8}};
Synthetic Oil vs Conventional Oil
---
Keeping your vehicle running smoothly is as simple as getting your regular vehicle maintenance and service done by the highly trained service team at your local Honda service center near Rancho Santa Margarita, Torrance, and Santa Ana. One of the most common services you'll get for your vehicle is an oil change service. In general, you have two options during this service: conventional oil or synthetic oil.
Let's take a closer look at the differences, then be sure to schedule your oil change service at Norm Reeves Honda Superstore Irvine Auto Center.
---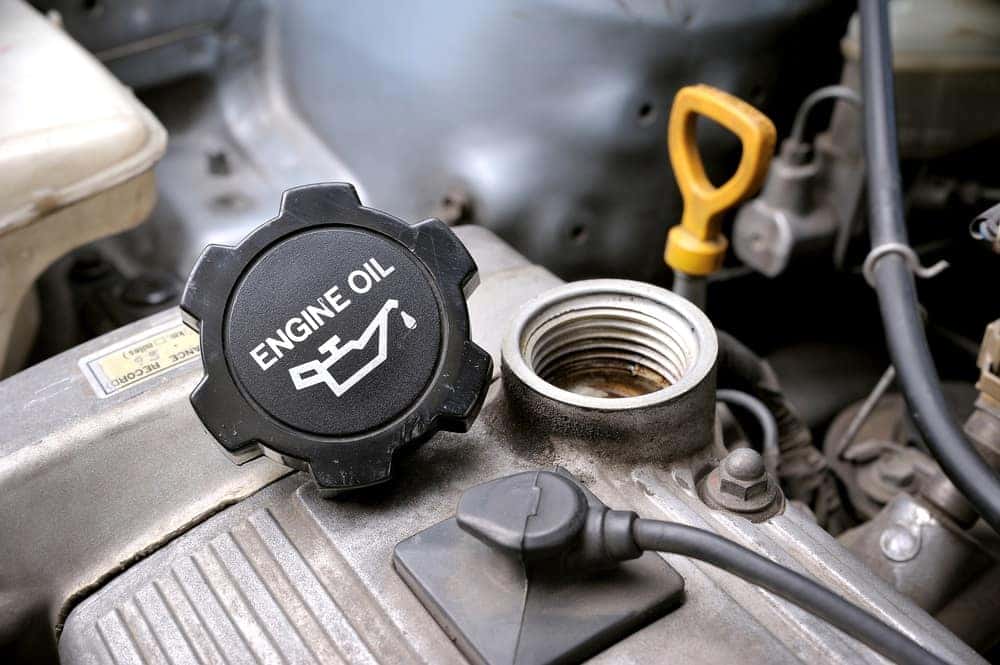 Conventional Oil
Conventional oil is what you're used to getting for your vehicle. In general, this oil is natural, though it's still heavily refined to keep your vehicle running smoothly. The major benefit of using conventional oil is that it's easily available, affordable, and recommended by most vehicle manufacturers.
---
Synthetic Oil
Synthetic oil is a chemical compound that has been created to mimic the functionality of conventional motor oil. Thanks to the advances in modern technology, synthetic oil is also readily available and the price of this option is getting more affordable as the years pass.
---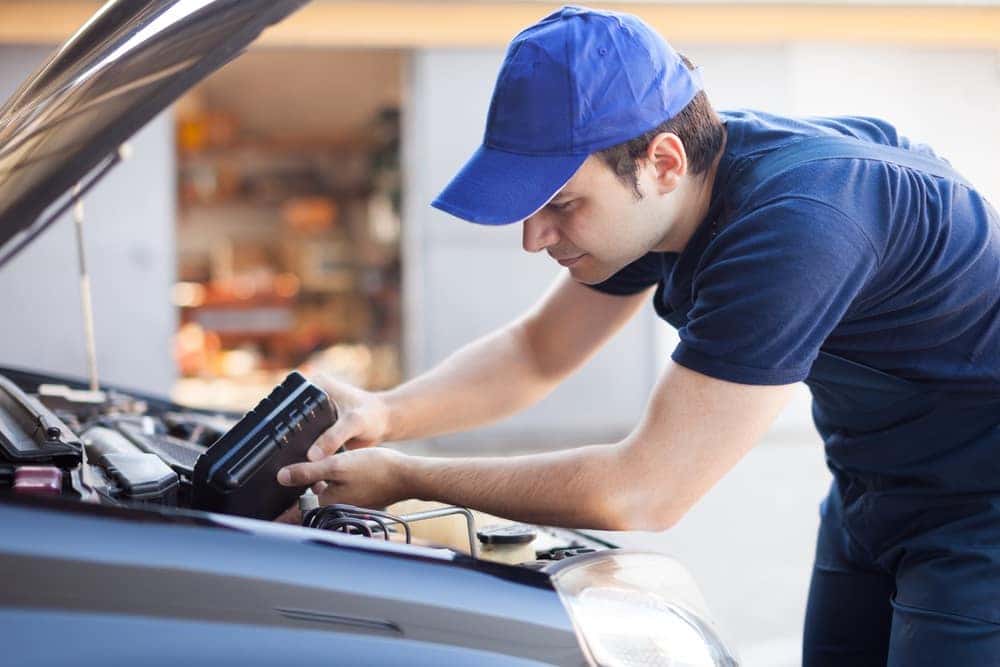 Which Should You Choose?
Whether you choose to go with conventional oil or synthetic oil won't really make a huge difference in your vehicle's longevity. In fact, which one you choose is really a matter of personal opinion. But for the sake of argument, here are a few of the differences between the two that may (or may not) sway your decision.
Synthetic oil usually allows you to go longer between oil changes because it doesn't break down as quickly as conventional oil. On the other hand, synthetic oil costs significantly more than conventional oil at each service. But given the difference in the timeline between services, these two points end up evening themselves out. The difference here is how long of an interval between services.
Conventional oil is derived from crude oil, which is a natural resource. The process for refining crude oil into motor oil is lengthy, expensive, and uses a lot of water, which is a limited natural resource. Synthetic oil, while manufactured to replace conventional oil, is created using a process that leads to a lot of pollution, meaning the environmental impact of conventional and synthetic oils is about the same. The difference is that conventional oil is a limited resource while synthetic oil is new.
---
Schedule an Oil Change Service
When it's time to get your vehicle's oil changed, be sure to bring your vehicle to the professionals at your local Honda service center near Santa Ana, Torrance, and Rancho Santa Margarita. Norm Reeves Honda Superstore Irvine Auto Center is a full-service automotive dealership offering all of the services and parts you need to keep your vehicle running smoothly for years to come.
Our highly trained team of service professionals is here in our service center Monday through Friday from 7 am until 5 pm and Saturday from 7:30 am until 5 pm.
To schedule an oil change service appointment, visit our service page or call (888) 891-8303 now.
---
Search
Find Your Vehicle ×
Search By Keyword
Search By Filters
Saved
Saved Vehicles ×
SAVED VEHICLES
You don't have any saved vehicles!
Look for this link on your favorites:
Once you've saved some vehicles, you can view them here at any time.