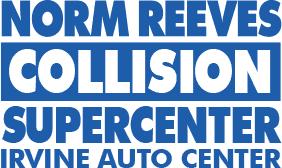 When damage to your vehicle turns your plans upside down, the last thing you should worry about is whom to turn to for repairs.
Whether it's a scraped bumper, a cracked windshield, or a wrecked fender due to an accident, Norm Reeves Collision puts new life into injured vehicles.
And by keeping you fully informed throughout the repair process, we help you get back on the road with restored peace of mind.