Welcome to our Collision Center
---
No one ever expects to get into an accident while they're making their way across Irvine on the 5, 405, or even Jamboree Road. But while you do your best to avoid a collision, should one happen, it helps to have a place to take your vehicle for repairs. At Norm Reeves Honda Superstore Irvine, our collision center is here to help you with the process of restoring your vehicle back to its original condition so you can get back out on the road to resume your journeys.
Our Collision Center

Whether you've been in a fender bender, a T-bone impact, or a frontal collision, you can always bring your vehicle to our shop. Our collision center is equipped with state-of-the-art tools that can help our team of experts conduct the necessary repairs, frame adjustments, and diagnostic checks to make sure that your vehicle is ready to face the road again.
You don't need to schedule an appointment with us because we'll gladly take a look at the damage and provide you with a FREE estimate on the repairs. We repair all makes, models, and styles, so you don't have to worry—we'll take care of your car. We're an I-CAR Gold Class® Certified collision repair center and we accept all insurance providers, so you can rest easy knowing that your vehicle is in the best hands around.
Dealing with an Automotive Collision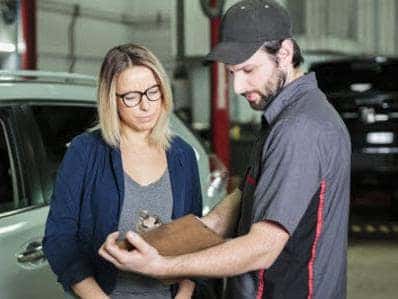 It's never easy when you've been in an accident. There's a lot to do immediately after impact, including swapping information, contacting the authorities, documenting the damage, and speaking with your insurance provider. But when it comes to figuring out where to take your car, we don't want you to have to worry, because we're here to help.
After taking your vehicle into our collision center and talking with one of our experts, you'll be at ease because you'll know what our shop and team can do for you and your vehicle.
When Your Repairs are Complete
We get excited when it's time to unveil your vehicle after our work is finished. We'll bring your vehicle back to its exact condition prior to the collision, and you'll never have guessed by looking at it the damage that it had endured. We stand by our work, which is why we offer a warranty for life, so you can take comfort in our dedication to the collision repair and ensuring that your vehicle is ready to get back out on the road helping you continue your journey.
If you've endured an accident, and you're in need of restorative services and collision repairs, you can always drop by and see us for your FREE estimate. We're here to assist drivers throughout Irvine for when they've endured an automotive collision.