Honda Lease near Tustin CA

If you're in need of a sleek and efficient vehicle for your trips throughout Tustin, you've got a lot of options to consider, but Honda may be the right fit for you. However, if it's not the right time for you to buy a brand-new car off of the lot, you could always consider a Honda lease near Tustin.
At Norm Reeves Honda Superstore Irvine, we're here to help drivers in the area get a better sense of their options, the leasing process, and how it differs from buying—so you can be prepared the day you want to get behind the wheel of a Honda lease!
Browsing Your Honda Lease Options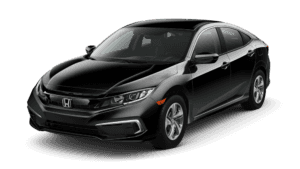 You've got a lot to consider when it's time to lease a Honda! Whether you're veering more towards a compact sedan, like the Honda Civic, an agile crossover, like the Honda CR-V, or even a rugged and spacious SUV, like the Honda Passport, we've got all those options and more on our lot. You can easily make the trip from Tustin to take a look around—or you can simply start now by browsing the selection online!
Learning More About Your Honda Models
Having a strong sense of your options can go a long way in providing confidence in your decision. Our research tools are here to help you learn more. The Honda reviews will delve in and showcase what the models offer in terms of engine power, efficiency, comfort, technology and entertainment, and even safety. By learning about your favorite model, you'll have an easier time deciding on which Honda you want to lease.
Leasing vs Buying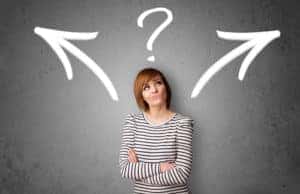 Prior to making your decision, it helps to know the differences between leasing vs. buying. When you lease, you don't own the vehicle; instead, you're merely renting it for a few years. You can rely on it to help you get around, but there are mileage restrictions, so you'll want to be mindful of your commutes or any major trips. When you buy a vehicle, it's yours to do with as you please.
However, when you lease, there's no significant down payment as there is with buying a vehicle. You could potentially even see lower monthly payments. Most maintenance is even covered under warranty during a good portion of your lease, so you can enjoy the complimentary oil changes and tire rotations. In order to make the decision that's right for you, you'll want to weigh the aspects of leasing vs. buying.
Start Your Honda Lease Experience Today!
When you're ready to get started, you can easily begin browsing and researching your options. Once you've got your mind made up about the model, you can drop by our dealership to take a closer look. However, the best way to decide is simply by taking it out for a spin on the open road. That way you can be sure you found the right Honda model to lease!
Schedule your test drive with us at Norm Reeves Honda Superstore Irvine today! We're here to help Tustin drivers find the right car to lease!