Honda Lease near RSM CA

Rancho Santa Margarita, or RSM, is a scenic city in Orange County that has more than 48,000 residents. The city has plenty of local shopping areas with quaint storefronts and national retailers. The Foothill Transportation Corridor runs through the center of town, which is what a lot of residents use to commute to the surrounding cities.
If you're currently in the market for a stylish set of wheels, and buying a brand new car or financing isn't right for you just yet, you could find a Honda lease near RSM, CA, to help you get on the road!
Browsing the Honda Lineup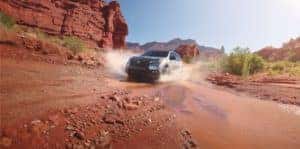 If you're interested in leasing a Honda, you'll want to get a better sense of your options. You can always make the trip over and browse the selection of models we have available in stock, ranging from the compact and stylish Honda Civic, the spacious and agile Honda CR-V, or even the rugged and powerful Honda Passport—we have all the models that you can lease!
You can also take the time and browse at your convenience by checking out our online inventory to see what we have in stock. From there, you can even find the one that piques your interests and plan your trip to our dealership.
Researching Your Honda Lease Options
When you're getting ready to lease a Honda near RSM, you'll want to gain some more insight into the vehicle with what it offers and what it can do, so you can decide if it's the right choice for you! We can also help because we have an entire library of resources that you can use to learn more about your options.
Our Honda reviews cover a lot of ground when it comes to the model you're interested in. You'll learn a great deal about the engine performance and features. You'll even learn about optional trims and packages that you may want to include with your Honda lease.
Honda Leasing vs Buying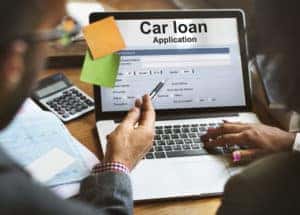 It helps to know the difference between leasing vs. buying, so you can determine which path is best suited for you and your lifestyle. Leasing and buying differ greatly because with the former you don't own the vehicle. You're simply renting it for a few years.
There are some differences with cost, as leasing could potentially be more economically viable due to the possible lack of a down payment and possible lower monthly payments. Once you've reached the end of your Honda lease term, you have the option of turning the vehicle over, buying it out of the lease, or simply leasing an entirely new Honda model!
Get Started on Your Honda Lease Adventure
If you're ready to start browsing the Honda leasing options, you can always drop by and see us to get started! We'll help you browse the selection and learn more about the leasing process, terms, and conditions, so you have a firm understanding and can find your next set of wheels!
Schedule a test drive with us at Norm Reeves Honda Superstore Irvine to see which Honda model is right for you to lease and drive around RSM!