Buy a Honda Vehicle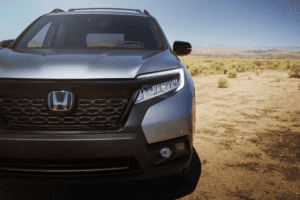 New Norm Reeves Honda Superstore Irvine offers financing options across the full credit spectrum – from prime to subprime, and everything in between – for customers who are looking to buy a vehicle and enjoy complete ownership.
Drive as little or as much as you want, and handle maintenance on your terms and timeline. When you buy a vehicle, the freedom is yours!
New Norm Reeves Honda Superstore Irvine financing works directly with lenders to make applying for credit convenient for you when you're ready to purchase a new vehicle. Our secure online credit application helps save you time at the dealership.
To get started, talk to a Financing specialist, and ask about financing through New Norm Reeves Honda Superstore Irvine.
The Benefits Of Buying
Review the statements below and consider if buying is right for you.
I want to complete vehicle ownership, titled in my name.
I want no limits on mileage or wear-and-tear-restrictions.
I want the ability to sell or trade in my vehicle whenever I want.
I want the option to customize my vehicle's appearance.
I want no predetermined scheduled requirements for making repairs.
Let New Norm Reeves Honda Superstore Irvine decide what works best for you. Want to explore other options? Check out Buy or Lease.