Your Lease May Have Equity


If you plan to lease a vehicle for your travels around Irvine, San Juan Capistrano, and Laguna Hills, CA, you'll want to know the process. But when you lease a vehicle, you may ask: "Does my lease have equity?"
At Norm Reeves Honda Superstore Irvine, we're here to help you learn more about lease equity and how you can benefit from it when you're ready to begin the experience of getting your new car!
What Is Lease Equity?
After you've found a car to lease for a few years, there's quite a few factors to consider when you're winding down and approaching the end of your term. When you turn your vehicle back in, you'll want to make sure that the vehicle has been well-maintained, within the mileage parameters, and free of any cosmetic issues or damage.
If you happen to be under your allotted miles and your vehicle is in great condition, this gives you equity because the vehicle is worth more than what was expected when you signed the lease deal. You can use this to your advantage if you plan to buy the vehicle out of the lease, lease a new vehicle, or simply buy a different vehicle out of our inventory.
Now Is the Time to Buy Used

There may be a used car boom right now where there are plenty of options available. If you're ending your lease term soon, but you're looking to get behind the wheel of a different pre-owned vehicle, you'll have plenty to check out at our dealership. We carry a wide variety of makes, models, and styles for you to choose from.
You can start your experience by browsing our used car inventory online. From there you can sift through our stock using our filters, which will help you tailor your search toward vehicles that you're interested in.
Vehicle Improvement Program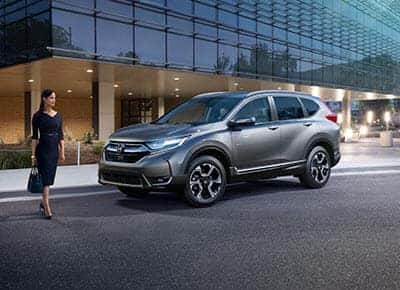 You can always take advantage of our VIP (Vehicle Improvement Program) when you're set to find your next car. You can simply trade in and trade up to a new Honda. You can continuously update your ride, so you can get behind the wheel of a new Honda model every few years! This program opens you up to:
Attractive Financing and Leasing Options
Using Your Trade as a Down Payment
Get a Warranty on Your New Honda
Get Started on Your Experience Today
Whether you want to know if your lease has equity, or you're simply shopping around for your next car, you can always look to us for help. We'll showcase our inventory while highlighting some of our financing deals, lease specials, and more!
But to get started, browse the selection, contact us, or simply schedule a test drive and find the next car to use your lease equity on!
Schedule your test drive with us at Norm Reeves Honda Superstore Irvine to find your next vehicle for your trips around Irvine, San Juan Capistrano, and Laguna Hills, California!