isMobile={Android:function(){return!!navigator.userAgent.match(/Android/i)},BlackBerry:function(){return!!navigator.userAgent.match(/BlackBerry/i)},iOS:function(){return!!navigator.userAgent.match(/iPhone|iPad|iPod/i)},Windows:function(){return!!navigator.userAgent.match(/IEMobile/i)},any:function(){return isMobile.Android()||isMobile.BlackBerry()||isMobile.iOS()||isMobile.Windows()||jQuery(window).width()<767},tablet:function(){return(isMobile.Android()||isMobile.BlackBerry()||isMobile.iOS()||isMobile.Windows())&&jQuery(window).width()>767}},isSmallMobile={any:function(){return jQuery(window).width()<767}},isIE={any:function(){var a=window.navigator.userAgent.indexOf("MSIE ");return a>0},eightOrLess:function(){var a=window.navigator.userAgent.indexOf("MSIE ");return a>0&&parseInt(window.navigator.userAgent.substring(a+5,window.navigator.userAgent.indexOf(".",a)))<=8}};
---
Of all of the components that make up your vehicle, wheels are pretty crucial. They're there to ensure that the functions of the engine and transmission result in your vehicle gaining momentum. Of course, while your tires generally need focus because they're more susceptible to wear, you shouldn't overlook the type of damage your wheels can endure.
At Norm Reeves Honda Superstore Irvine, we're here to help drivers near Santa Ana, Mission Viejo, Tustin, and beyond for when they find themselves searching for "wheel repair near me".
---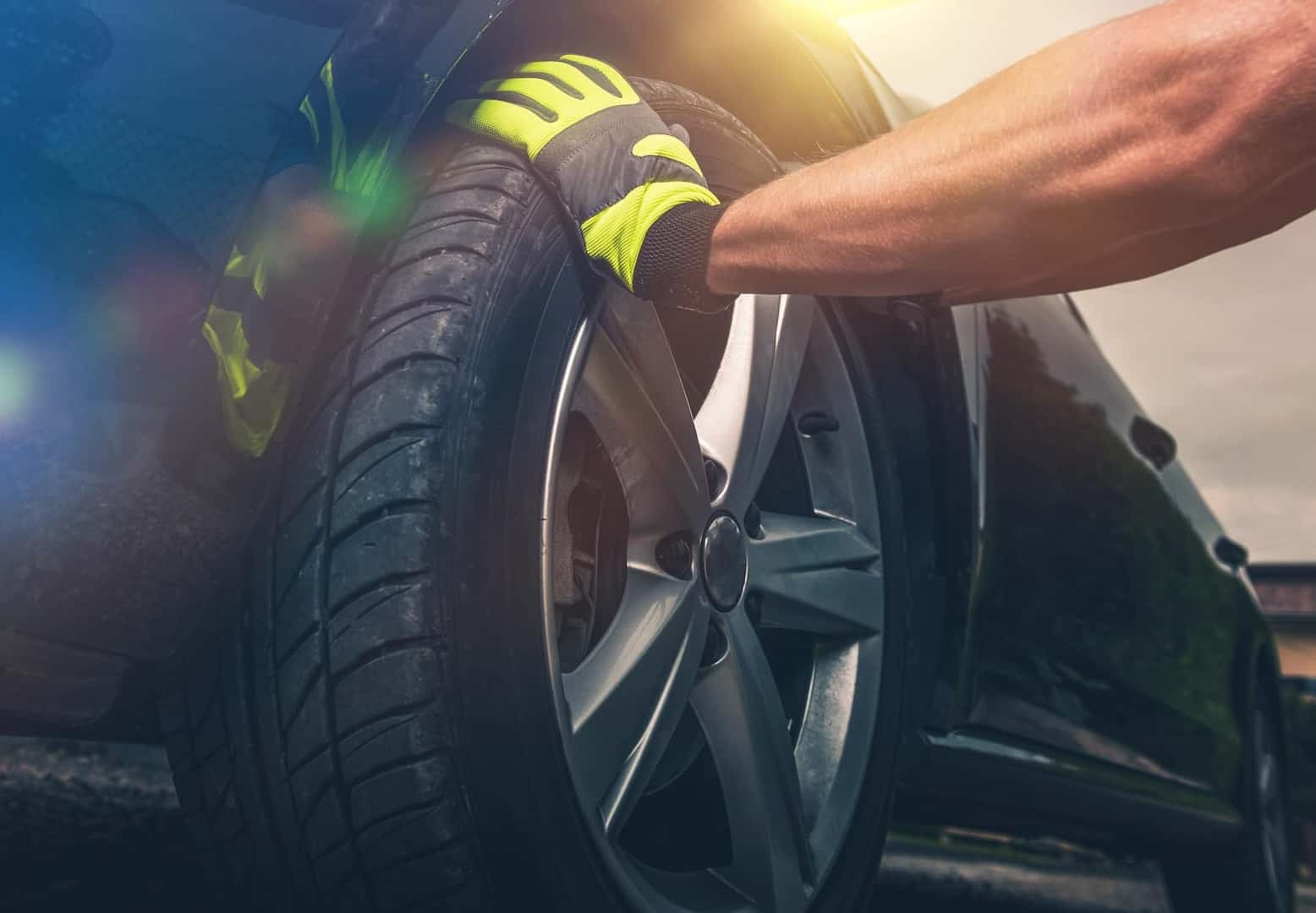 How to Know that You Need Wheel Repair
It can be sometimes difficult to pinpoint that your wheels need repair. However, you can look out for a few signs that may indicate your alloy or aluminum wheels require some service. Keep an eye out for:
Unusual Handling- As a driver, you have a pretty good feel for your car and how it handles. However, when there's an issue with your wheel, like when the rim is bent, your car can feel a bit odd and loose.
Steering Wheel Shakes- While a bent rim is the most common need for wheel repair, it gives off several different signs. One of which is a shaking or vibrating steering wheel, especially when you're making a turn.
Tires Keep Deflating- A flat tire can be an annoyance, but if there's damage to your wheel, it can cause problems with your tire's ability to hold in air because it will keep separating.
Visual Signs of Damage- Usually you can see damage on your wheels, but it may be obscured by the hubcaps.
---
How are My Wheels Repaired?
There are several ways that we approach wheel repair. If it's minor cosmetic damage, like curb rash, it can easily be buffed out. However, if there's damage to the rim, the process is a little more involved, but the end result is having your wheel back in its original shape and condition.
The wheel is heated to ensure that the alloy or aluminum is softened up and more malleable. It's then put through a hydraulic press to straighten out the dents in the lip of the rim. Metal can also be welded into the rim if there are noticeable pieces/chunks missing from it.
Schedule Wheel Repair near Me
If you notice any of the signs that indicate that there's damage to your wheels, then you'll want to seek out repairs before the damage worsens. When the time comes, you can always schedule your wheel repair service with us at Norm Reeves Honda Superstore Irvine.
We're here to assist drivers throughout Santa Ana, Mission Viejo, Tustin, and the surrounding areas with their alloy and aluminum wheel repair. Schedule yours today!
---
Search
Find Your Vehicle ×
Search By Keyword
Search By Filters
Saved
Saved Vehicles ×
SAVED VEHICLES
You don't have any saved vehicles!
Look for this link on your favorites:
Once you've saved some vehicles, you can view them here at any time.