Used Car Dealerships near Santa Ana CA

Norm Reeves Honda Superstore Irvine is one of the top used car dealerships near Santa Ana, California. Why, you ask? It's simple, and our team is here to tell you exactly why: Our massive and always-changing used car inventory, fantastic service center, and stress-free financing are just some of the reasons our customers come to us when they're in the market for a vehicle.
Not enough to pique your interest? When you combine those three factors with a truly respectful, customer-centric approach, you've got a winning formula that'll have you walking away with a good feeling about your experience. Are you interested now? Just read this guide or reach out to us today to get started!
Home of the Discovery Cube Orange County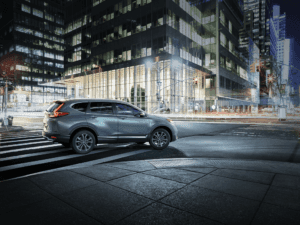 One of the coolest things about Santa Ana, California, is the Discovery Cube Orange County. This unique, interactive science museum features more than 100 hands-on exhibits that will ignite any child's inner curiosity—or their inner mad scientist! Check it out!
Santa Ana is also home to Adventure City, the Santa Ana River Trail, the Santa Ana Zoo, and all the other exciting attractions that are sprinkled around this Orange County city. There is truly something for every type of interest here.
However, to skip the stress of public transportation, you'll need a reliable set of wheels. A perfectly running vehicle will not only allow you to get to these sites in a timely manner, but you'll also be able to pack up the entire gang for a day filled with family fun.
Our Pre-Owned Honda Inventory
Once you've had your share of excitement, you can come on down to our dealership to have even more fun at our used car lot. Here, you'll find a bunch of different used Honda models, such as the Honda Accord, the Honda Civic, the Honda CR-V, the Honda HR-V, the Honda Odyssey, the Honda Pilot, and tons more.
Regardless of whether you're looking for a sedan, coupe, hatchback, SUV, minivan, crossover, truck, or any other model, you can find it here. In other words, we've got something for everybody in the works. No matter your needs and wants, you're sure to find something ideal at our dealership.
You can find models like:
Certified Pre-Owned Hondas for the Taking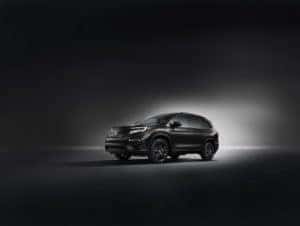 Looking for something that is near new but still offers a great value? Turn to our selection of CPOs. If you'd prefer to go with a Certified Pre-Owned Honda, you'll enjoy some of the following benefits:
CPO Models are Newer than 6 Years Old
A 24-Hour Roadside Assistance Plan When You Need Help on the Road
All CPOs Must Pass a 182-Point Comprehensive Vehicle Inspection
You'll Also Receive a 7-Year/100,000-Mile Powertrain Honda-Backed Limited Warranty
That's just the beginning with our state-of-the-art Certified Pre-Owned vehicles! Get in touch with us if you'd like to discuss the Honda CPO program today. Our representatives are always happy to answer any questions and get you behind the wheel of a great Honda.
A Honda Service Center that Works for You
Let's say that you do go with a CPO automobile, or even a regular used model, for that matter. When it comes time to exercise that warranty or just get some repairs or regular maintenance, our dealership has you covered.
Our facility is equipped with industry-leading equipment and highly trained, certified professionals that make going to the shop simple and quick. We also have a collision center that offers free estimates, accepts all insurance–and you don't even have to make an appointment.
For general repairs or maintenance, scheduling a service appointment on our site with our expert technicians is easy. Either call us or use our online scheduling tool found on our website. From oil changes to full repairs and installations, we have your back.
Fuss-Free Financing Made Easy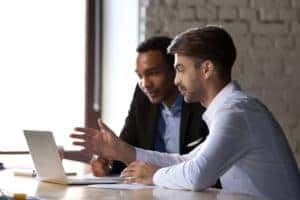 Of course, before you can even consider maintenance or repairs, you have to actually own the car, and that's where our financial wizards will come into play. No matter your credit history or lifestyle, these pros can work with you to find you an option that suits your needs.
They network with our extensive banking and lending contacts around Santa Ana—then, they'll present you with the most affordable plan. You can even get started before you even step foot on our lot with the help of our online tools.
We encourage you to fill out an application to get pre-qualified, evaluate your trade-in if you're looking to add some credit to your final bill, or find out what installments are good for you with our monthly payment calculator. This way, everyone will be prepared once it's time to talk business.
Save Cash with Used Honda Specials
Along with the appropriate monthly plan our financers will find for you, our dealership has even more ways to save you money! We always offer rotating pre-owned Honda specials and deals, so take a look at what is available now. You can also ask our sales associates to give you more information and see if there are any other special offers available as well.
Schedule Your Test Drive Today on Any of Our Pre-Owned Honda Vehicles!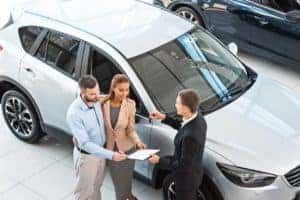 Elsewhere on our website, you can read all about the 10 Reasons why your next vehicle should come from the Norm Reeves Honda Superstore Irvine. A few of the most prominent reasons include:
Guaranteed Price Protection
A Solid Reputation Since 1955
Over 100 Pre-Owned Vehicles
Fair Finance Options
Great Service
A Solid Base of Repeat Customers
These reasons are just the beginning, and once you visit our dealership, we're sure you're going to see all the rest of them. Why not come discover them for yourself? To schedule a test drive, view our inventory, and to speak with our finance professionals, schedule an appointment today! Our team looks forward to meeting you and helping you make your car-buying journey a rewarding one.