Used Car Dealer near RSM CA

Rancho Santa Margarita, or RSM, is a scenic city in Orange County that's home to over 47,000 people. There's plenty of beautiful views, local business, and best of all, it's all convenient to explore. The Foothill Transportation Corridor runs directly through the center of town, so getting to the surrounding cities is easy. In order to take to the streets and explore RSM and the surrounding areas, you'll need a set of wheels to help you get around.
If you're currently looking for a used car dealer near RSM, look no further than Norm Reeves Honda Superstore Irvine for help!
Browse Our RSM Used Car Selection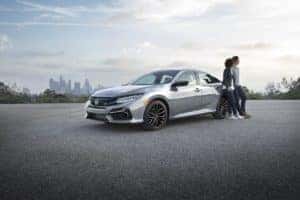 Having a used car dealer near RSM makes it very easy for when you're ready to get started on your experience of finding the right set of wheels. When you make your way to our dealership, you'll have plenty of options to consider, from spacious SUVs, sleek sedans, and everything in between.
Of course, you can make your browsing experience even easier by checking out the stock of used cars on our website. Using the filters, you can narrow down your findings based on factors like price, mileage, make, age, and more! Finding a used car near RSM has never been easier!
Interested in Certified Pre-Owned Honda Cars?
Experience Your Used Car at Our RSM Dealership
Once you've set your sights on the used car that appeals to you the most, you'll head to our used car dealer near RSM to get a better look and some more insight. Our team of experts can help guide you in the right direction and show you the stock of latest additions to our lot. They'll even provide you with details to help you decide on the right car based on its engine power, cabin space, features, technology, and more!
Of course, to truly find the vehicle that's right for you, you'll want to climb in, turn the key, and hit the gas to see what it can do! The test drive is the best way to learn more about a vehicle—through experience. You'll get a sense of the vehicle's performance and handling while you're getting more details on its interior features and styling. Only then can you be sure that you've found the right vehicle!
Financing Your Used Car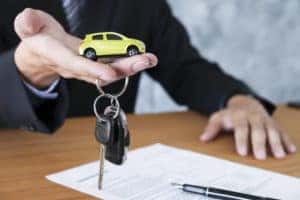 After taking the test drive and you're ready to go ahead with the vehicle, you'll head to our finance department to work out the deal that will get you back out on the road. Our finance team will help you review your options, so you can learn all about your varying loans and their respective terms and conditions. You'll find the used car loan that best suits your lifestyle, so when you sign, you'll be ready to embark on your next adventure!
Are you ready to get started? Browse the selection and schedule your test drive with us at Norm Reeves Honda Superstore Irvine today! We're here and happy to help drivers in Rancho Santa Margarita find the vehicle that's perfect for them!