Battery Repair Irvine, CA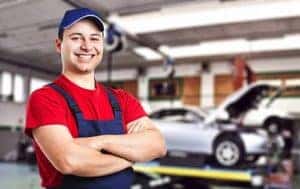 Oftentimes the battery in your Honda is overlooked during preventative maintenance procedures. Unfortunately, over time, the battery will wear down, so it's important to care for this small yet crucial part to keep it charged and running properly. To help you do just that, Norm Reeves Honda Superstore Irvine is here with important battery information.
What Can Happen
The more your vehicle's battery goes unnoticed, the more likely it is that this part will lose its power, leading to a variety of problems. But before your battery breaks down, your vehicle will signal that it needs battery repair in Irvine, CA.
Some signs that there may be a problem with your vehicle's battery include the following:
Battery dashboard light is on
Enlarged battery casing
Low battery fluid or leak
Old battery
Once you notice any of these indicators, it's best to schedule a battery repair in Irvine, CA, to remedy any damage that has been done.
How to Avoid Problems
Though you can't change the age of your vehicle's battery, there are other ways to prevent damage. To maintain and care for this part, you just have to perform the simple tasks listed below:
Clean the battery casing.
Ensure the battery fluid is sufficient.
Test your battery's levels regularly.
While these tasks can definitely help provide a longer life for your battery, it's still crucial to schedule battery repair and services at Norm Reeves Honda Superstore Irvine. Our technicians can check the levels, check for damages, and repair any problems you may be experiencing.
Without the proper maintenance and care, your battery can contribute to a serious automotive breakdown. So always keep in mind this important part when you go through your preventative maintenance procedures and schedule routine battery repairs and services to ensure that it continues to run powerfully.
If you have any questions or would like more information about how to keep your battery running like new, talk to the experts in the service department at Norm Reeves Honda Superstore Irvine. We're located at 16 Auto Center in Irvine, so come down and schedule you battery service appointment today.