How to Check Tire Tread

Wondering if it is time to get new tires? There are simply checks you can quickly do to see what kind of shape your tires are in. This includes checking their pressure and looking at any patterns of wear or blemishes. You should also regularly check the tire tread.
This is to make sure you are getting the safe and stable performance you need while driving around Santa Ana, Mission Viejo, and Tustin. Our Norm Reeves Honda Superstore Irvine explain a simple test of how to check your tire tread below that you can do to see if it is time to have them replaced.
Checking Your Tire Tread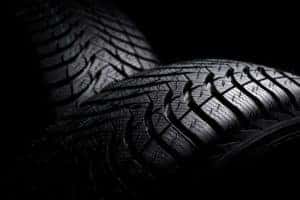 Luckily, you don't need any fancy equipment to check the tread depth of your tires. All you need is just a penny and you are ready to test your tire tread.
With the head side facing you and down, place a penny in the groove of the tire's tread. If the tire tread covers part of the head, your tire still has enough tread left. However, if you can see the entire head on the penny, then your tire depth it less than what is recommended. If this is the case, it is time to have the tires replaced.
That is because this means your tires have less than 2/32 inch of tread. Tire treads are measured in 32nds of an inch, and the tread depth of a new tire is usually around 10/32 of an inch or 11/32 of an inch. As the tires wear though, so does it tread depth.
The Importance of Tire Tread
With an adequate amount of tire tread, you will enjoy surefooted control wherever and whenever you drive. The tread of your tire helps the car get great grip to the road no matter if its wet out or you are driving over various types of terrain.
Over time though, this tread becomes worn. Without enough tread, your car can start to slip more, which limits your stability and traction while driving. Also, tires with a low amount of tread are susceptible to heat damage as well as flats, blowouts, and other issues. With the right amount of tire tread too, you are helping your car get the best gas mileage possible.
Ways to Help Your Tire Tread Last Longer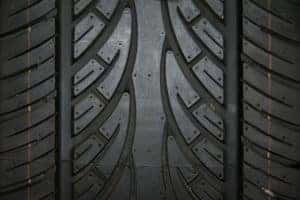 There are also ways to increase the lifespan of your tires. When you come by our service center for a routine oil change or battery check, our technicians can also rotate your tires for you. Doing this helps them wear at a slower, more even rate.
Also keeping your tires properly inflated helps them wear at a more gradual rate. Your driving habits also can improve the longevity of the tread on your tires. By braking more gently as opposed to hard braking, you will help preserve the tread.
Need a Tire Replacement?
Now that you know how to check tire tread, you can see just how much tread is left on your tires. If you realize it is time to have them replaced after checking, just bring your car by our service center.
We have all the top brands of tires here at Norm Reeves Honda Superstore Irvine, and our technicians can make sure to properly install them for you so everything is aligned and balanced. Santa Ana, Mission Viejo, and Tustin drivers car can schedule an appointment now to come have their tires rotated or replaced.