Honda Service near Tustin CA

Whether you are taking the family over to the Santa Ana Zoo, like to go rock climbing with friends at Sender One Climbing, or need to get to the fields for your child's Little League game, you rely on your Honda to get you wherever you need to go.
To keep your Honda performing at its best around the Tustin area, our service team here at Norm Reeves Honda Superstore Irvine can take care of all your car service needs. Whether your Honda is due for a simple oil change or needs a more complex auto repair, let our highly trained and experienced Honda technicians help you out!
Handling All the Routine Maintenance Your Honda Needs
Need to have the oil changed in your Accord? Do you need to have the brakes inspected on your HR-V? Whatever regularly scheduled maintenance and checkups your Honda needs, you can have our team of trained technicians take care of it for you.
They have extensive knowledge of Honda vehicles, so when they pop the hood or work underneath your car, they will know exactly what to check, change, and adjust. Getting all of the routine inspections and worn parts replaced is what helps keep your Honda running great for many miles to come.
All the Right Parts for Your Honda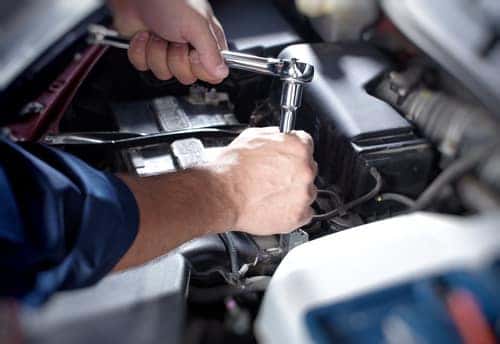 While our trained technicians will be happy to perform all these services for you, we are also here to help if there is any type of maintenance you are looking to do yourself. This includes helping you get the right parts for the job.
We have an assortment of genuine Honda parts, which are specifically designed to match your car. These parts not only fit perfectly into your Honda, but they also are built to last. Our experts can also help you figure out exactly what you will need for that brake job you plan on doing at home.
We can also help you get any type of accessory you may want for your Honda. Whether you want roof rails on top of your Honda SUV so you can carry everyone's bike or a simple cargo organizer for your trunk, we can get you the right components for your model. Get even more peace of mind too and let our certified Honda technicians install them for you.
The Latest Equipment to Repair Your Honda
If there are any issues with your Honda, like an unusual sound or a warning light, we can get it repaired quickly for you too. With the latest diagnostic technology, our technicians can accurately figure out what is causing the malfunction. This lets them get right to work on fixing the problem and getting your Honda back to its peak performance!
Schedule Honda Service near Tustin CA
Whether you need an auto repair or just regular car service for your Honda, bring your vehicle by our service center here at Norm Reeves Honda Superstore Irvine. Contact us now to schedule an appointment to have your car serviced by our team of trained and experienced Honda technicians.