Honda Service Santa Ana, CA

Our service center here at Norm Reeves Honda Superstore Irvine is one of the best around Santa Ana, California! That's great news for you, because it means that you can bring your Honda in for unparalleled routine maintenance and emergency repairs whenever necessary. Plus, you can schedule an appointment online. Until then, keep reading to learn more–and reach out to our teammates if you have any questions.
Top-Notch Car Service
Now back to the automotive stuff. Our service center is equipped to deal with a wide variety of common Honda repairs and maintenance procedures. This could entail something as simple as an oil change, a wheel repair, a tire rotation, some brake service, or a quick battery fix; or it could mean something as complex as extensive collision repairs, engine service, or transmission maintenance. Our services are already a great value, but you can find specials on our website that could make a great value even better.
Genuine Honda Parts
You can also find a catalogue of genuine Honda parts on our website. They're easy to order, allowing you to get your hands on the exact replacement or accessory that you're looking for. Explore all of them today!
Service and Parts Financing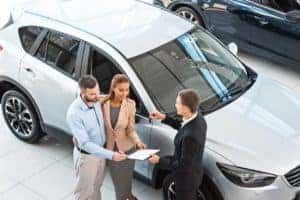 Because we understand the importance of having the service or part that you need when you need it, we offer a service and parts financing program complete with monthly flexible payments. You can apply online within 60 seconds, complete your application at our dealership, and then easily make a purchase.
Our Expert Technicians
Of course, a service center is only as good as the teammates who run it–and ours is staffed by an excellent team. These highly knowledgeable, well-trained technicians have years of experience in the field, and they know exactly what they're doing. What's more is that they're used to working with drivers from the Santa Ana area, and they know how to treat you with exactly the respect and professionalism that you deserve.
The Santa Ana CA Area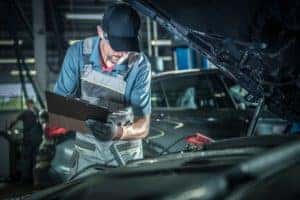 After all, Santa Ana really isn't the type of place you want to find yourself without a working vehicle. Why? Because this region is home to so many fun things to do! If you've got a family, either Discovery Cube Orange County, Adventure City, or the Santa Ana Zoo should do the trick; on the other hand, if you're looking for a day of global art and lectures on your own or as a pair, go and check out the Bowers Museum.
Schedule Auto Repair near Santa Ana
Now that you have a better sense of our Honda services, we invite you to schedule your appointment with Norm Reeves Honda Superstore Irvine whenever you're ready. To do so, simply fill out the easy-to-use form on our website, chat with us live, give us a call on the phone, or stop by our Honda service center near Santa Ana in person. We'll be more than happy to find a time slot that works with your schedule.