Honda Service near Anaheim CA

There's nothing quite like traveling the roads of Anaheim in your Honda and taking in the sights. There are plenty of attractions around town, amazing views, and charming neighborhoods. But, when it comes to tackling the streets efficiently, you'll want to keep up with car service and maintenance. If there's an issue, you'll also need auto repair to ensure that your vehicle has what it needs to get back out on the road.
If you're seeking out Honda service near Anaheim CA, look to us at Norm Reeves Honda Superstore Irvine for assistance!
Our Honda Service Center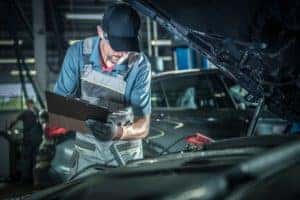 When you're in need of routine car service, Honda maintenance, or even emergency auto repair, our Honda service center is here for you! Our facility features some of the most advanced automotive tools and diagnostic technology that's available today. These tools allow us to properly diagnose the issue at hand and determine the best course of action with service and repairs so your vehicle gets the exact care and attention it needs to perform at its best.
Certified Honda Technicians at Your Service
If you're bringing your vehicle in for service or auto repair, you can rest easy knowing that your Honda is in the best hands around. We have a team of skilled and certified Honda technicians on-site that are here to meet all of your vehicle's needs. Whether it's minor service like an oil change, or something more complicated like a transmission repair or brake bleeding—they're here for you to make sure that your vehicle is topped off and ready for the road!
Following Through with Maintenance Minder Codes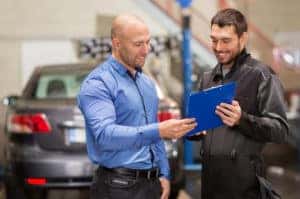 Your Honda is equipped with the Maintenance Minder System, which is part of your vehicle's on-board diagnostics system. It can detect when you're due for an oil change, a tire rotation, a filter replacement, and more. This helps you stay on track with your vehicle's required services and maintenance.
Another benefit to following through with service when these codes appear, other than ensuring that your important services are met, is that our technicians will be able to inspect your vehicle regularly. This can allow them to track the wear of certain components that will need to be replaced.
However, one of the biggest benefits of regular service and inspections is that our techs can spot an issue forming under the hood. When they do, they can provide preventative maintenance to make sure that the issue is dealt with before it develops into a major problem that would require significant auto repair.
Schedule Honda Service near Anaheim Today
Is there an unusual noise coming from your engine? Does the performance feel off? Did you see a Maintenance Minder code appear on the dashboard? You may need car service or auto repair. But when it's time, you can always look to us at Norm Reeves Honda Superstore Irvine and our team of skilled technicians to assist you with keeping your vehicle in great shape!
Schedule your Honda service with us today!