Honda Dealer Laguna Hills, CA

When you're looking for a new vehicle, why not consider a Honda? They run superb, look stylish, and are available to everyone. So, for drivers looking for a Honda dealer near Laguna Hills, CA, we invite them to visit our lot at Norm Reeves Honda Superstore Irvine. Contact us today to get started.
An Expansive Inventory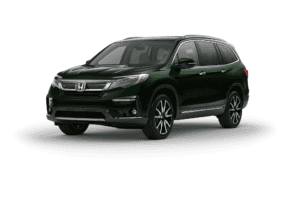 Our inventory spans new, used, and certified pre-owned vehicles. Which is all to say, we have something for everyone. From a Civic Sedan to a CR-V, a Pilot to an Odyssey, we have options for you. Our search filters include year, make, trim, features, fuel type, transmission, mileage, engine, and color.
Building off that, our search filters apply to our inventory of used vehicles as well. Another standard practice on all our offerings is highlighting the key features of each vehicle shown using icons representing those additions.
Finally, we also offer a wide selection of Honda Certified Pre-Owned vehicles at our Honda dealer near Laguna Hills, which are part of the HondaTrue Certified program. For Honda vehicles ranging from 2016-2021, powertrain coverage exists for seven years or 100,000 miles. Roadside assistance is included among other amazing features.
As you can see, we have models that can satisfy the desires of any driver.
Visit Our Honda Finance Center
The finance center at our Honda dealer near Laguna Hills comes into play after you've made a choice of model and taken a test drive. After all that, we come in to complete your experience. The professional financiers on our lot are there to help you get a better sense of your loan options.
Additionally, those options include term lengths, differing rates, and conditions. This way, you'll be exposed to the complete spectrum of Honda financing options. If that isn't enough, they also are prepared to walk you through the differences between leasing vs. financing a Honda.
If you do decide to lease a Honda from us, there's some benefits you may be unaware of. Your monthly payments could generally be lower than had you purchased the vehicle. A benefit not many consider is that a typical lease only lasts for a handful of years, meaning you can experience new models and tech easier.
However, if you decide to finance a vehicle, then you own it. This allows you to have some extra fun with it, like being able to customize it. A new paint design or additional detailing, all available to you with ownership. You're also able to simply sell it when it's time to change vehicles.
Schedule Your Service With Us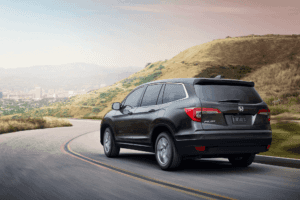 The service center at our Honda dealer near Laguna Hills, CA, is fully equipped with the latest tools and technology in maintenance. From special diagnostic technology to outfitted service bays, we're well prepared to tackle any type of service that comes our way.
You'll feel more than confident bringing in your vehicle to our center, as all of our technicians are specially trained and Honda certified. They know your vehicle on an intimate level, understanding all the moving parts and the ways to ensure their working condition.
When you bring in your vehicle, our technicians will run a diagnostic check while they're performing routine maintenance to make sure your vehicle is right and ready to hit the open road. Whether it is an oil change, routine adjustment, or complicated auto repair, no job is too much for our crew!
Schedule Your Test Drive at Our Honda Dealer Today
Now that you've had a chance to see what we offer and what we can do, it's time to take the next step. To the drivers in the area of Laguna Hills, CA, we encourage them to call us here at Norm Reeves Honda Superstore Irvine to schedule their test drive!