Honda Dealer Aliso Viejo, CA

With a city motto of "Live, Work, Learn, Shop, and Play" Aliso Viejo, CA offers a long list of enriching destinations. To make the most out of your everyday travel, residents of Aliso Viejo know that a ready and reliable vehicle is important. If you're seeking a Honda dealer with a great selection in the area, Norm Reeves Honda Superstore Irvine can help!
Get to know more about the services we offer local car shoppers like you at our Honda dealership serving Aliso Viejo below. If you have any questions along the way, don't hesitate to contact our dealership's team directly. We're always happy to answer your questions.
Plan Your Adventures in Aliso Viejo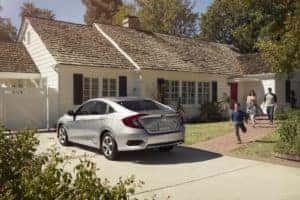 On the prowl for fun in Aliso Viejo? Thanks to the city's own elegantly designed shopping, dining, and entertainment square, the Aliso Viejo Town Center, you won't have to look for long. This is the perfect place to spend an afternoon seeing a movie with a friend, grabbing a quick bite to eat at one of the fresh markets and cafés, or taking an energizing class at a fitness boutique.
Opportunities for retail therapy may abound, but Aliso Viejo also makes up a major branch of the Capistrano Unified School District and is home to the four-year liberal arts school, Soka University. Aliso Viejo visitors and residents are also just minutes from Laguna Coast Wilderness' breathtaking coastal canyon views and bumming on the beach, or exploring unique outdoor sights like Pirate Tower.
Our Car Dealer
Whether you're looking to just take a stroll through a showroom without buying or you're ready to sign the papers and drive home in a new vehicle, it's always good to go to a dealership that's close by.
For those from Aliso Viejo, Norm Reeves Honda Superstore Irvine, located just minutes away from anything in Orange County, is the perfect place to stop. Not only will going to a dealership close by allow you to get home faster to show off your new car, it also means that getting it to the auto service center for maintenance later won't be a hassle.
New & Pre-Owned Honda Cars
For those who have an idea of what they want in a new car, it's best to head to a bigger dealership with a selection to match. Whether you have your heart set on a sedan like the Honda Civic or an SUV like the Honda CR-V, it's always great to see all the options to really help you decide what's best for you.
Our Honda dealership near Aliso Viejo, CA is called a Superstore for a reason. We have hundreds of new Honda models in stock, from the popular midsize Accord to Honda's more specialty models like the Clarity Electric. You're sure to find an extensive mix of trim levels, body styles, and colors in our inventory, allowing you to configure and connect with the Honda that's just right.
We also carry dozens of pre-owned Honda models and certified Hondas, gently used vehicles that deliver excellent value, reliability, and features.
History & Reputation
Whether you're looking at customer reviews on Yelp, or going off a friend or family member's recommendation, prior customer experiences are a good indicator of the type of visit you'll have to a dealership.
At our Honda dealership, we're proud to uphold Customer Satisfactory Scores that exceed the national average, evidence of our team's mission to go above and beyond for our customers in motion. After serving greater Orange County for many years, we've become well known in the area for our second-to-none service and steadfast commitment to our customers and community.
Honda Financing
Once you've found the Honda that has it all for you, our finance team is ready to assist you by crunching some numbers and making some calls so that you're ready to dot your i's and cross your t's.
Our financing professionals excel at helping drivers like you get behind the wheel of the Honda they love for a customized payment plan that works with their monthly finances. Working with you every step of the way, our dealership is your ultimate resource when it comes to securing affordable car financing.
With the right financing options that fit your life, you'll have a happy-medium monthly payment amount that allows you to pay off your ride while maintaining balance in other areas of your spending. You can even get a jump start on the financing process from home by filling out our secure financing application online.
Certified Honda Service: Aliso Viejo
Once you have the keys to your brand-new Honda, congratulations are in order! After celebrating and driving your new ride around Aliso Viejo, the occasional road trip to Las Vegas, and many more ventures in between, you can feel good knowing that you have a Honda care center nearby that can help keep your ride running like new for many years to come.
Our on-site auto service and collision repair centers are equipped with OEM Honda parts, staffed by highly-trained and certified technicians, and ready to help you save with revolving specials—we're your one-stop shop for any of maintenance need from oil changes to dent repair, engine work, and much more.
Contact Your Aliso Viejo, CA Honda Dealer
Buying a new car is an exciting endeavor and with the help of our automotive pros at Norm Reeves Honda Superstore Irvine, you can be sure that you're getting the most out of it. We have the location, selection, financing, and service that add up to a stellar car shopping and ownership experience.
Be sure to stop in and see what we have to offer, or if you already know which model you'd like to take for a spin, schedule you test drive. We look forward to seeing you soon!