Honda Civic Trim Levels

There are a lot of different Civic trim comparisons out there because there are a lot of different versions of the Honda Civic. So, we invite you to check out this guide from our Norm Reeves Honda Superstore Irvine team, which will cover the five trim levels of the Honda Civic sedan. Then, if you feel like you're ready for a test drive, contact our team to cruise the streets of Santa Ana, Mission Viejo, and Tustin.
2020 Civic LX
We'll start with the Honda Civic LX, which is a great trim level for safety-minded folks. That's because it comes with Honda SensingÒ, an impressive suite of state-of-the-art safety technologies that includes a Collision Mitigation Braking SystemÔ, Forward Collision Warning, Road Departure Mitigation System, and Lane Departure Warning. Peace of mind is real with that cocoon of safety features protecting you.
2020 Civic Sport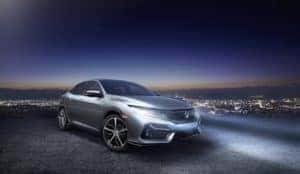 The Honda Civic Sport adds or upgrades several features, especially when it comes to performance. This trim level offers an available continuously variable transmission (CVT) with paddle shifters, combining smooth shifting with an exhilarating sense of control. For vehicles equipped with this CVT, there's the remote engine start option. That way, you can get your car going without having to even leave your house!
2020 Civic EX
Speaking of performance, the Honda Civic EX trim level will take your engine (and thus your power) to the next level. Its 1.5-liter turbocharged and intercooled DOHC 4-cylinder engine kicks out 174 horsepower and 162 lb-ft of torque. Meanwhile, it combines those impressive capabilities with direct injection plus intake and exhaust Variable Timing Control (VTC), both of which increase efficiency and reduce emissions.
2020 Civic EX-L
Some of the Honda Civic EX-L trim level's cabin updates include leather-trimmed seats and an automatic-dimming rearview mirror; the former makes every drive and ride both look and feel great, whereas the latter ensures that it's still possible to see all of the traffic behind you on those bright California afternoons. Oh, and we almost forgot – HomeLinkÒ will give you nearly unprecedented remote control over your vehicle.
2020 Civic Touring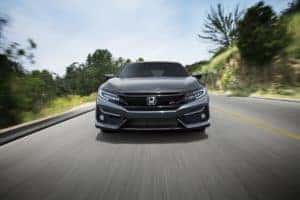 Finally, there's the Honda Civic Touring. This is the top trim level in the lineup, and that becomes apparent as soon as you take a look at its exterior. LED headlights with auto-on/off (both low and high beam) will illuminate the path in front of you while rain-sensing windshield wipers will clear away distractions. And its set of stylish chrome door handles look great and perfectly complement its body-colored side mirrors.
Other Versions
Phew! That was a lot of trim levels. However, that's just the very beginning of the world of the Honda Civic. Those were the trim levels for the sedan model, but a few of these other models have trims, too:
Honda Civic Si Sedan
Honda Civic Type R
Honda Civic Coupe
Honda Civic Si Coupe
Make sure to have a conversation with one of our teammates if you'd like to learn more about these cars.
Test Drive Your Favorite Trim Level Now at a California Honda Dealership!
Regardless of whether you live in Tustin, Mission Viejo, Santa Ana, or any of the surrounding California communities, you can test drive one of these trim levels right now at Norm Reeves Honda Superstore Irvine.
Contact us today! Simply call us, text us, chat with us online, or drop by in person to get started. Thanks!