Give the Perfect Gift with Gourmet Gift Connection

If you're looking to send out a unique gift basket or box, Gourmet Gift Connection near Irvine, CA, has you covered. The exceptional team at this specialty gift shop can help you curate a customized gift to match your needs. Not to mention, you'll be supporting a small business that supplies its customers with fresh and wholesome products.
To learn more about Gourmet Gift Connection, continue reading!
About Gourmet Gift Connection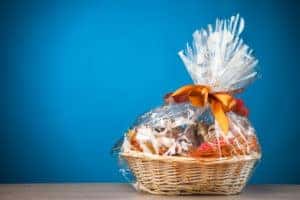 Orange County native, Lydia Jenks, saw shining potential in the gift giving industry. Between this and her passion and creativity, she opened up Gourmet Gift Connection. Jenks and her team have partnered with a variety of artisan makers who supply the best products for the company's boxes and baskets. Some of their vendors includes those that offer organic, sustainable, fair-trade, hand-made, and small-batch products.
Gifts for Any Occasion
The team at Gourmet Gift Connection has a gift idea in store for any occasion. Looking to send a faraway friend a care package? If so, you might be interested in selecting the "Care Package Essentials Gift Box." In this box you'll find products such as:
Bite Me Bakery, Two Flower Cookies
Sencha Naturals, Vitamin C Drink Mix
Earth & Anchor, Honey and Oats Cleansing Mask
Exo Logicals, Bamboo Puzzle
Rusty's Handmade Potato Chips
The gift of a Gourmet Gift Connection box or basket is a great way to send a "thank you" to your clients, staff, associates, or team members. Gourmet Gift Connection has designed an array of corporate packages that include some of the best artisan products.
The Gift-Sending Process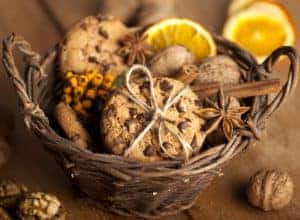 When sending out your special gift from Gourmet Gift Connection, you can rest assure its in great hands. You have two options for delivery: Either hand delivery service if you are located in Orange County or select surrounding areas, or you can opt for shipping. Gourmet Gift Connection ships worldwide, so you can send a gift to your loved ones anywhere.
Send Out Your Customized Gift Today!
When you're ready to send out the most exceptional gift, consider checking out all the wonderful packages Gourmet Gift Connection has to offer. To learn more, check out their Facebook page!