How to Connect Bluetooth® in Your Honda

Today's vehicles are equipped with some pretty sophisticated features that can help you get more out of your routine treks throughout Santa Ana, Tustin, and Rancho Santa Margarita. One of the most convenient features found in today's cars is Bluetooth®. This feature has plenty of amazing functions to add to your ride, so long as you have it properly connected.
How do you connect Bluetooth® in your Honda? At Norm Reeves Honda Superstore Irvine, we're here to walk you through the process of connecting Bluetooth® in your new vehicle and pairing it with your device!
What Can Bluetooth® Do in My Car?
Bluetooth® is a technology that lets you connect two devices. In your vehicle, Bluetooth® is incorporated into your vehicle's infotainment system, allowing you to connect your phone to the system. When your phone is paired with your Honda model's Bluetooth®, it gives you a few helpful functions to utilize during your ride.
The Bluetooth® HandsFreeLink® works through the vehicle's sound system. You can stay connected and maintain friendships and relationships while on your daily commute. It certainly makes any traffic congestion more tolerable.
Bluetooth® can also be used for entertainment purposes. It allows you to stream audio from your smartphone or device into the vehicle's sound system. You can choose audio from your phone's media library from albums that you've bought or downloaded. You'll even be able to stream audio from any music streaming apps that you have. Bluetooth® can even make long treks go by quicker with the ability to stream podcasts or even audio books through the sound system.
How to Connect Bluetooth® to the Car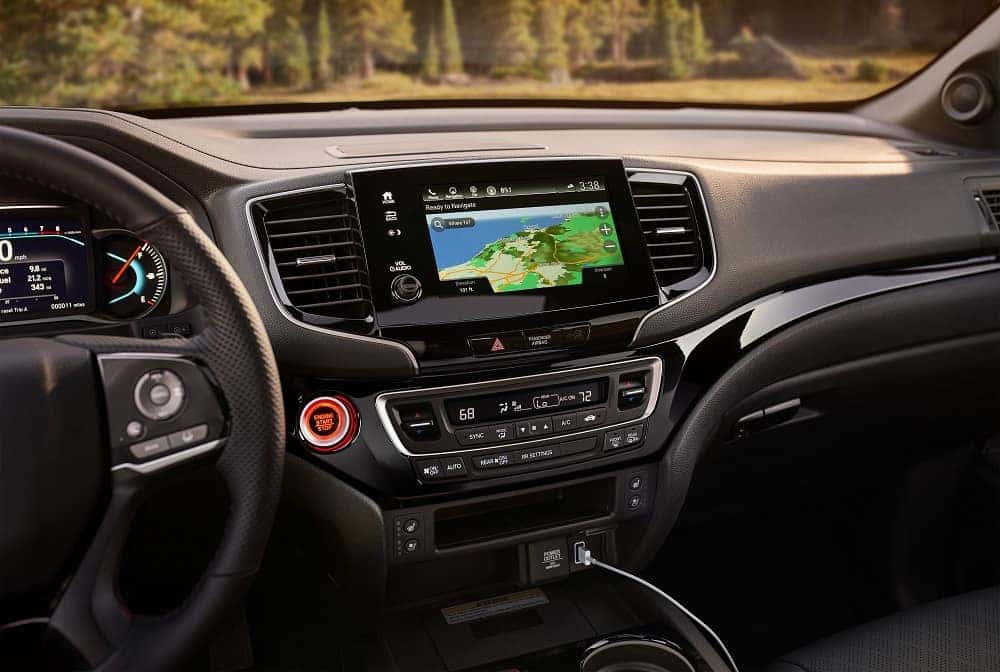 There are a few steps that you'll need to follow to successfully pair your phone to the Bluetooth® HandsFreeLink® system in your Honda. You'll want to make sure that the vehicle is on, but in Park. Press the home button in the top left corner of your dashboard display screen. You'll want to press the "Phone" icon, which is located on the left column.
You'll be prompted in a new window with: "No phone is paired to the system. Would you like to add a phone now?" Select "Yes," and make sure that you have your phone's Bluetooth® set to discovery mode. Another window will pop up, urging you to make sure your Bluetooth® is ON. After hitting "Yes," the name of your phone will pop up in a new window with "Add Bluetooth® Device" located at the top of the screen. Hit refresh if the phone hasn't appeared on the screen.
If you can't connect this week, simply use your phone to discover Bluetooth® devices on your phone. When you find HandsFreeLink®, it will give you a pairing code on your dashboard display. When you pair your phone, it will ask permission to share your contacts and media library with the car. This allows you to access your contacts right from the screen!
Learn Even More About Honda Bluetooth® HandsFreeLink®!
At Norm Reeves Honda Superstore Irvine, we hope that this guide on how to connect Bluetooth® in your Honda vehicle helped you get a sense of the steps you need to take to pair your phone or device. Of course, you can always swing by our dealership for assistance or if you've been seeking out the right car that comes with Bluetooth®—either way, we're here to help.
Contact us at Norm Reeves Honda Superstore Irvine! We're here to help drivers in Santa Ana, Tustin, and Rancho Santa Margarita learn more, so they can get the most out of their cars!