Gear Up for the Coastal Country Jam in Orange County!


If you're a lover of country music, delicious food, and fun, you'll want to check out the Coastal Country Jam in Orange County! This wonderful festival unites fellow country music fans for a sprawling day of entertainment! If you're interested in attending, there's a few things you'll need to know!
This is your guide to the Coastal Country Jam in Orange County!
Orange County Coastal Country Jam: When & Where?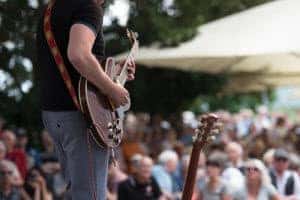 If you're planning on strapping your boots on and heading out for some tasty BBQ and line dancing, you'll need to know the details of this fun event! The Orange County Coastal Country Jam takes place on April 6, 2019 at the Huntington State Beach at Brookhurst and Pacific Coast Highway. The doors to the festival open at noon and the festival ends at 9:00 PM.
Children under the age of five are granted free access if accompanied by a paid adult. Active duty, reserved, veteran, and retired service members are offered special ticket pricing. All attendees must have a ticket to enter the festival.
While the event will offer parking, it's expected to fill up fast—so other drivers must make use of alternative parking, or are encouraged to take ride-sharing services to the festival!
Live Music & Entertainment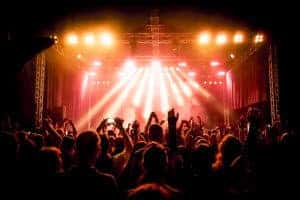 The soulful sounds of country music will swim in your ears as you make your way around the festival. Some of the biggest names in country will be gracing the stage of the festival. You can expect to see lively sets from Dylan Scott, Chase Rice, and Jake Owen. Country's youngest star, Mason Ramsey, who was skyrocketed into the music industry for his viral yodeling video, will showcase his natural talent. The live entertainment will close out with a passionate performance from Tim McGraw! Plenty of more artists will be announced in the coming weeks, so follow up on the latest Country Coastal Jam news by following the event on Facebook, Twitter, or Instagram.
Savory Bites & Tasty Drinks
There will be plenty of dining and drinking opportunities at the festival. There will be several local BBQ vendors throughout the festival grounds providing tasty dishes like pulled pork and smoked brisket. There will also be several bars and drink stands throughout the festival offering tasty cocktails, crisp and cold beers, and even non-alcoholic beverages the whole family can enjoy!
What to Bring to the Orange County Coastal Country Jam
Outside food and beverages are prohibited from the festival. However, attendees are encouraged to bring sunscreen, as the festival is all day and on the beach. You may also want to bring a blanket for added comfort while you watch the performances.
If you're a country-music-lover in the Orange County area, you'll want to attend this festival to enjoy the live entertainment. So, get your tickets for the Coastal Country Jam in Orange County today!