Community Spotlight: Butterleaf Plant-Based Cuisine in Irvine CA

Whether you're a vegan, a vegetarian, or you like taking a break from meat every once in a while, finding an amazing restaurant that serves up tasty veggies and plant-based dishes is crucial. Butterleaf is a hip veggie restaurant that delivers delicious animal-free dishes that are sure to zing your taste buds and have you coming back for more.
About Butterleaf
The belief system with Butterleaf is that just because you want to eat healthy and nutritionally doesn't mean you can indulge and enjoy yourself. Chef Andrew Gruel's concept is that you can be stuffed and satisfied on veggies. Utilizing fresh local and seasonal vegetables, Andrew gets creative with his cooking styles and use of ingredients to deliver an all-encompassing vegetarian experience that's packed with flavor!
Root Through the Menu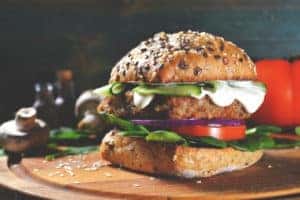 The menu at Butterleaf is always as fresh as they veggies that they serve. It changes regularly, and you can expect to see seasonal items and specials in full force. They have a variety of options to consider for whether you're popping in on a quick lunch break or if you're heading out for a night on the town.
Handhelds
Burger- A favorite among regulars, the black bean quinoa patty takes center stage and is boosted by toppings that include butterleaf lettuce, tomatoes, and smashed avocados.
Burrito- This two-hander burrito is loaded with nutritious and tasty quinoa, seasonal veggies that are sautéed and grilled, sweet potato, avocado, and grill sauce
Tacos- Two corn tortillas stuffed with seasonal veggies and packed with mouthwatering flavor.
Mixed
Bowl- The bowl is piled high with flavorful and healthy grains, grilled and sautéed veggies, smashed avocado, tomato, beets, pepitas, and topped with a carrot vinaigrette.
Salad- Mixed with an assortment of different lettuces, chopped veggies, cucumber, beets, tomato, avocado, and drizzled with the carrot vinaigrette.
Sides
Avocado Bombs
Sweet Potato Fries
Poutine
Veggie Chowder
Umami Chips
Dine-In or Order Out
When you're on the hunt to gather some tasty veggie options, Butterleaf is one of your best options in the Irvine area. You can cut the line and order online so when you arrive your order will be ready for you to take on-the-go. Of course, you can take your time and peruse your options and dine in and enjoy the ambiance.
Follow Butterleaf on Facebook, Instagram, and Twitter to see some of the specials and the seasonal ingredients that they're using with their inventive and tasty menu items!