Local Spotlight: Best Places to Volunteer in Santa Ana

If everyone in a given community offers just a few hours of volunteer work, it causes a huge impact. There are plenty of volunteer groups dedicated to bettering local and national issues but many of them are difficult to join when you're a young adult. That's where Lion's Heart comes in, a national youth-focused and -run volunteer organization. Across 32 states, they have accrued over 1 million hours and started 623 groups within 289 chapters.
Continue reading to see how you can get involved with Lion's Heart in Santa Ana, CA, today!
The Story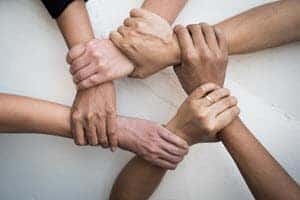 While Terry Corwin and her son Spencer were driving home from Arizona in the summer of 2004, they began discussing how Spencer could find volunteer opportunities so he and his friends could give back to the community. The quick reality set in that although they wanted to help, there weren't any organizations positioned in the area for adolescents—in grades 6 to 12—to offer their time.
Once Terry and Spencer sent a letter inviting young adults in the surrounding area to stop by for an informational meeting, Lion's Heart officially started. Their first meeting drew in 20 people! Of course, the next steps were appointing officers and ordering t-shirts so the group could get started.
Splitting into groups of two or three, Lion's Heart ventured out to begin their first big project, which was gathering needed hygiene items for kits that would be sent to an orphanage in Mexico. By the end of the collection, the organization had over 200 hundred kits, some of which went to a local children's shelter.
Getting Involved
Partners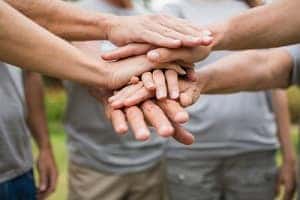 You can support the organization in a couple of ways. If you have a business, then you can work with Lion's Heart to become a corporate partner. Companies provide funding as well as coordinate volunteer work. Individuals who value the Lion's Heart mission can simply donate to give more teens the opportunity to give back.
Chapters
The chapter is a geographical locale where members live about 20 to 30 minutes away from each other. This is where all groups and individual members are recognized by the larger Lion's Heart organization. Usually, the chapter is named after a city or town.
Groups
Working on a truly democratic platform, assembled groups elect members to teen leadership officer positions and then decide what service events they will participate in. Lion's Heart groups must host at least six meetings per year and members are required to attend four of the meetings.
Individual Members
For teens who have a busy schedule but want to engage in volunteerism and leadership building, becoming an individual member is a great opportunity. Benefits include exemption from mandatory meetings while retaining the ability to get out and assist the community.
Class Coordinators
These adults are responsible for one group of Lion's Heart members and the curated volunteer opportunities they embark on. The chapter president creates groups on a first-come, first-serve basis and they range in size from 3 to 20 members of the same gender and grade level.
Help Your Local Community with Lion's Heart
After reading, we hope you feel inclined to go out and volunteer with Lion's Heart soon. Whether you're assisting in a local blood drive or are helping to organize a hygiene product run to an underprivileged area, the partners and Lion's Heart members welcome you to get out and join. Be sure to check out possible volunteer opportunities the next time you're around Santa Ana, CA.
Click over to their Facebook page when you get the chance to find out more about Lion's Heart, including upcoming events, volunteer opportunities, and testimonials!