South County Pet Expo

Nothing brings more love and affection into your home like a pet. Whether it's cat or dog, having a furry friend and a new addition to your family can be a great thing. On top of having an animal to play with and cuddle, you're giving an animal in need a loving home. When you're looking for the right place to find a new pet, you may want to hold out for the South County Pet Expo!
South County Pet Expo: Event Details
The South County Pet Expo kicks off on Saturday, March 28th, at the Lake Forest Sports Park. The event goes from 10 a.m. to 2 p.m., and it's your chance to see all the rescue animals who need a home. This is the fifth year in a row the event is happening, and it's sponsored by Supervisor Lisa Bartlett, the City of Lake Forest, and the Pet Adoption Center of Orange County. This event is free to attend, and there are parking and shuttle services available.
What to Expect at the South County Pet Expo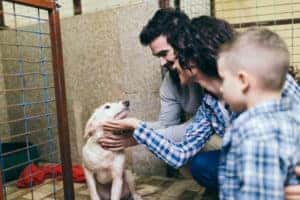 This event is geared towards animal rescue groups who will bring in the animals they're caring for in hopes of finding them a family to love. You and your family can walk the sports park and take in all the furry faces to find the next member of your family!
On top of having plenty of cute and cuddly creatures, there are also local vendors who sell pet-related items, like toys, clothing, organic snacks, and more! There will even be doggie demonstrations for you and your family to enjoy while making your rounds at the expo. There will even be food trucks so you can grab a bite while attending the South County Pet Expo.
If you're looking for a new pet, it's best to rescue an animal and give them a loving home. The South County Pet Expo is happening soon, so head out to find your next furry friend!